Perauer has Tyrol in its heart and presents it on your plate!
Our slogan, our philosophy and above all else, the truth.What we offer you is the delicious result of quality local produce: the best organic goods from our mountain farmers – carefully refined & processed in the hotel's own butchery – and lovingly prepared by our team of chefs.

That's how arrives on your plate ... and in your heart.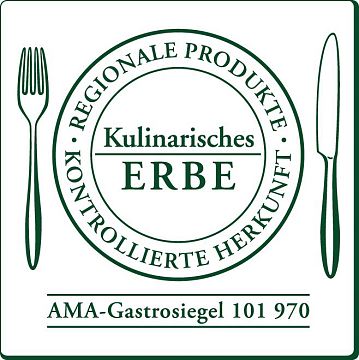 For the fresh food preparation and the
use of regional resources we have been awarded the AMA Gastro seal.